Munchkin Tropical Bird of Paradise Youth Hawaiian Shirt
🧑‍🎨🧵 Made-to-Order 2 - 6 day cut & sew process to help protect the planet
🆓🚚 Free Shipping for orders $65 or more
Estimated Delivery: -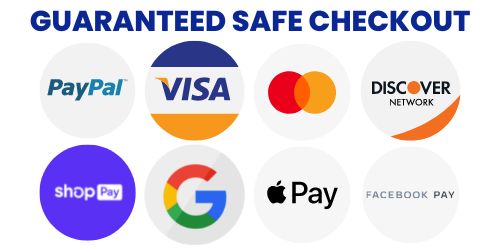 Dress your little ones in the Munchkin Tropical Bird of Paradise Hawaiian Shirt! This trendy shirt showcases a vibrant tropical bird of paradise design, with cameo appearances by Munchkin game's cherished characters: Spyke, Broadsword, Daisy, Net Troll, Spiky Knees, and Undead Horse. It's a subtle yet fantastic expression of their geeky adoration for the Munchkin game. Combining fashion and playful geekiness, this shirt will undoubtedly become their top pick!
Copyright (c) 2023 by Steve Jackson Games Incorporated. Munchkin and the images of Munchkin characters are trademarks or registered trademarks of Steve Jackson Games Incorporated. All rights reserved.
Handcrafted for you with geeky love

Our garments are made from top-quality materials and feature vibrant, unique prints that are crafted using advanced dye-sublimation and printing technologies. Additionally, each shirt is a one-of-a-kind, sustainably made-to-order product, and handcrafted with care to help protect the planet.
Top-Quality Materials: Crafted from premium 100% woven polyester fabric, our garments offer a lightweight and breathable finish, along with impressive wrinkle resistance, durability, insulation, and moisture-wicking properties. Ideal for both indoor and outdoor activities, this high-quality fabric is easy to care for, ensuring that it maintains its vibrant colors even after multiple washes.

Vibrant, Unique Prints: Dye-sublimation along and high-resolution and advanced printing technologies enable us to create beautiful and vibrant designs that cover the entire product. Through this process, every item is printed exclusively for the customer who orders it, making each product one-of-a-kind and unique.
Matched Perfection: Our shirts feature carefully matched designs on both the left and right sides of the front, creating a stunning seamless image when buttoned. Even the optional pocket is aligned with the design, adding to the shirt's overall aesthetic appeal.
Helps Protect the Planet: Made-to-order production helps protect the planet by eliminating the harmful effects of fast fashion and reducing material waste. With each button-up shirt sustainably crafted on demand, there is no excess inventory or overproduction that ends up in landfills. Unlike screen-printing on mass-produced shirts, each handmade cut and sewn product is crafted with love and care, ensuring that it is a unique, high-quality garment that you can be proud to wear.
SHIPPING & PROCESSING

Unless marked as ready-to-ship, products are handcrafted to order by our print shop to help protect our planet. The average order is completely produced from scratch and arrives within just 7-12 business days from the date of purchase.
We only ship within the United States, including Hawaii and Alaska.
| | | | |
| --- | --- | --- | --- |
|   | Processing Time | Shipping Time |  Delivery Time |
| Handmade-to-Order | 2-6 Business Days | 5-8 Business Days | 7-14 Business Days |
| Ready-to-Ship or Clearance | 1-2 Business Days | 2-5 business days | 3-7 Business Days |
Delivery Time = Processing Time + Shipping Time
Despite our trusted print shop being stationed in Vietnam, we pride ourselves on our lightning-fast delivery times to the United States. With our location in Arizona, we make size exchanges effortless, and our renowned print shop ensures that our handmade products are swiftly delivered with unmatched quality. Don't waste your time waiting for similar handmade products from our competitors for over a month, and then finding out that they don't even offer size exchanges.
SHIPPING RATES

| | |
| --- | --- |
| Purchases less than $65 | $5.99 |
| Purchase $65 or more | Free Shipping |
If you need help with tracking your order, you are welcome to reach us at +1 (480) 255 6372, or Aloha@GeekTropical.com.
We offer a 30-Day 100% money back guarantee for damaged, misprinted, or faulty products.
Size exchanges are available. We love our customers and the experience we give them with our products. As an exception to a standard print-on-demand policy, we are glad to offer size exchanges to our customers in the event the wrong size was purchased.
Since each item is a custom made-to-order product, we are unable to process returns but we will gladly process free size exchanges as a courtesy. After your products have been delivered, you have 30 days to request a new size with us.
For reporting an issue with our products or to request a return/exchange, visit https://geektropical.com/a/return and insert your order number and email address/phone number to get the process started.
See our full returns and exchange policy here.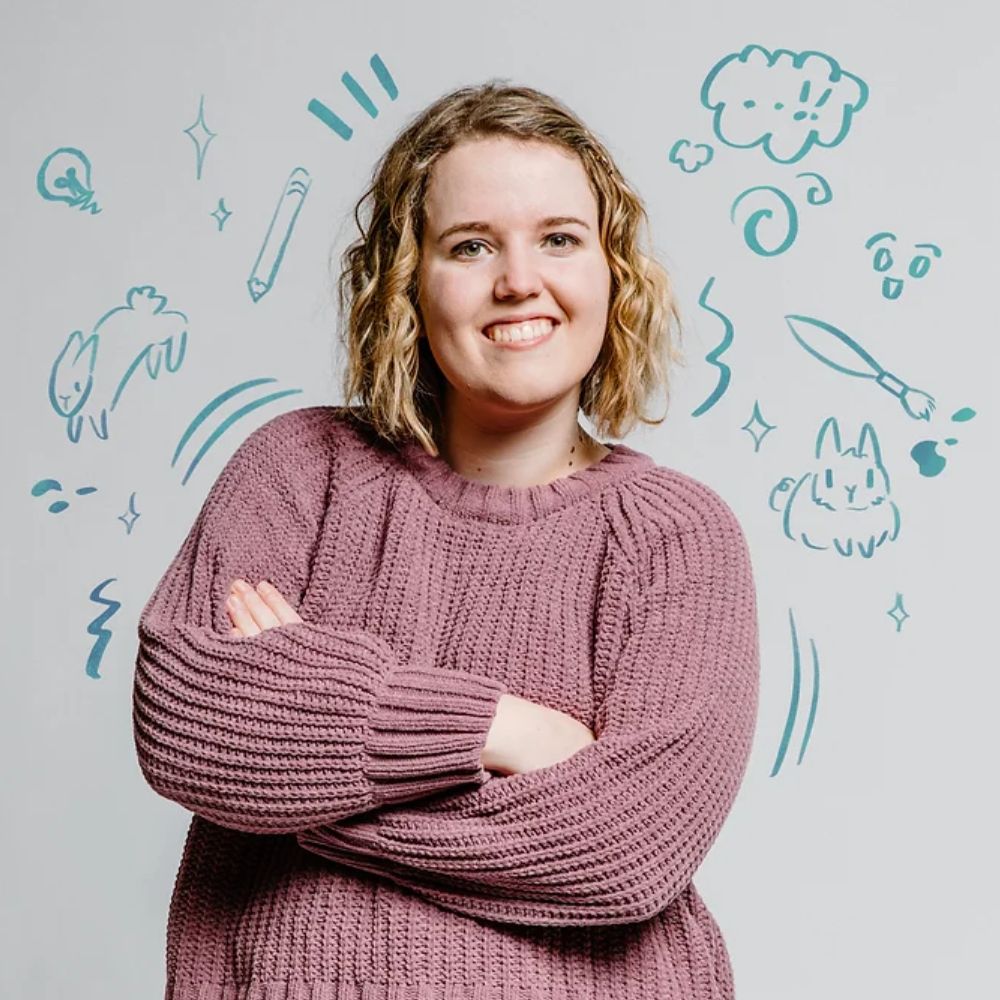 Design by Claire Murphy
Claire Murphy is an illustrator based out of Arizona with a degree in Graphic Design. She has years of experience creating art to sell at anime and comic conventions across Arizona.

She is a jack of all trades as her style is able to vary from hyper realistic to super stylized with a large focus on anime and comic book styles.

When she is not drawing, she is playing video games, (highly likely Fire Emblem or another Nintendo property) or enjoying the company of her bunny, Aggie.