Kawaii Masks Parade Light Youth Hawaiian Shirt

🎄 Order by 12/05 for an estimated arrival by Christmas
☑️ Free Shipping for orders $100 or more
☑️ Licensed art and artist supported
☑️ Zero waste. Handmade-to-order and delivered between and
Introducing our Youth, Boys, and Girls Hawaiian Shirts - the perfect way for your geeky kid to make a statement! Made from soft and lightweight fabric, our custom button-up shirts feature vibrant prints that showcase their unique personality. With over 50 designs to choose from, your young geek can proudly show off their interests while staying comfortable in style. Each shirt is sustainably made-to-order, not only allowing for fun custom-made prints but also reducing waste and protecting our planet. Order now from Geek Tropical and let your little one celebrate their inner nerd!
Product Description
Made with Geeknit™, our ultra-soft, lightweight, and moisture-wicking fabric designed for all day long comfort
Branded buttons
Regulaxed fit
Continuous design between the left and right side of the shirt and the optional pocket
Created with eco-friendly inks that are environmentally friendly
Licensed art with most purchases benefiting the artist directly
Proceeds from every purchase benefits charity
The Hawaiian shirt, also known as a camp collar, has a Cuban collar characterized by a flat, open notch neckline, which is best for laid-back settings. The Button Down has a more traditional button up closure that has a top button and a collar that stands upright and has a more formal appearance.
SHIPPING & PROCESSING

As Geek Tropical products are handmade-to-order and since we are committed to being an on demand company for the sake of the environment, our processing time to produce and ship your order is 2-6 business days, except if the product is marked Ready-to-Ship (USA only).

Due to limitations in our licensing, official Tetris™ or Munchkin™ products may only be purchased within the United States.
Ordering Deadlines for Christmas (USA)

Order on or by the following dates for an estimated arrival by Christmas.
Handmade-to-order: 12/05
Ready-to-Ship: 12/16
Estimated Delivery Time by Region
 Region

Processing Time
Shipping Time
Delivery Time

USA 🇺🇸 - Handmade-to-Order

2-6 Business Days

5-8 Business Days

7-14 Business Days

 USA 🇺🇸  - Ready-to-Ship

1-2 Business Days

2-5 Business Days

3-7 Business Days

Europe 🇪🇺

UK 🇬🇧

2-6 Business Days
10-20 Business Days
12-26 Business Days

 Canada 🇨🇦

2-6 Business Days

10-25 Business Days
12-31 Business Days

Australia 🇦🇺

New Zealand 🇳🇿

2-6 Business Days

10-25 Business Days

12-31 Business Days
Delivery Time = Processing Time + Shipping Time
A Business Day = A work day Monday through Friday excluding weekends and holidays
SHIPPING RATES

Region
Shipping Rate
Free Shipping Minimum

USA 🇺🇸

$4.95

$100.00

Europe 🇪🇺

UK 🇬🇧

4.95 each item
$100.00

Canada 🇨🇦

Australia 🇦🇺

New Zealand 🇳🇿

$9.99 each item
N/A
If you need help with tracking your order, you are welcome to reach us at +1 (480) 255 6372, or Store@GeekTropical.com.
This is our return & exchange policy effective for orders after 10/31/2023. To see our old policy for orders placed before this date, please click here.
60-Day Print, Quality, and Delivery Guarantee
We offer a 60-Day 100% money back guarantee for damaged, misprinted, or faulty products or even packages lost in the mail.
The 60-Day window starts on the date the order has been delivered. In only very rare circumstances will we ask for the inconvenience of returning defective products, and defective products may be kept or given away after confirming with our team.
Our delivery guarantee covers lost packages once confirmed lost from an investigation from the carrier and a claim has been approved, typically confirming that the last package scan was at the wrong location. We will remake the products or refund orders that meet this condition. Geek Tropical is not responsible for any stolen or delayed packages or lost packages that were the result of an incorrect address on the order.
Button replacement: In case products' buttons were damaged during shipment or during the first wash, we would be happy to mail replacement buttons on request.
Returns & Exchanges

Because we are a made to order company and create your order specifically for you after you order it we can not offer returns or exchanges. We expect you to understand the material used for sublimated products, shipment timelines, and the sizing charts to make sure your order will fit you correctly. 

Our sizes are based off of U.S. sizes, and 95%+ of customers are satisfied with the regulaxed sizing (regulaxed has a little extra room in the chest area than true-to-size) for our button up shirts. In the case of a sizing issue, we encourage you to double check the sizing on the products received and check them against our size chart first. If the product falls outside of the stated tolerances, please reach out to us with images clearly showing the inaccurate sizes with a ruler. This is covered by our guarantee and may be replaced or refunded per customer preference.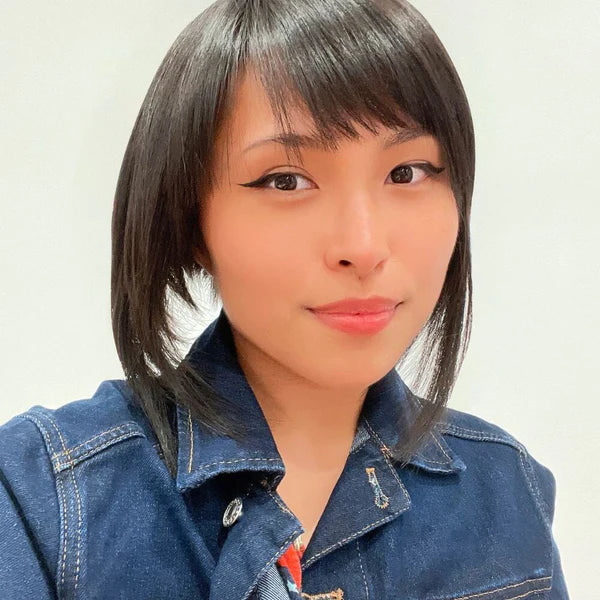 Design by Ardi Tong
Ardi Tong is a digital illustrator residing in Queens, New York with a degree in Studio Art and Graphic Design. She has worked professionally designing in a variety of industries from Broadway ticketing to telehealth and most recently in game development.

Ardi is a self-taught illustrator and is the happiest when she can blend both her skills in graphic design and her passion for creating art. Her style is best described as cute and colorful, drawing heavy inspiration from her Japanese and Filipino ancestry. When not illustrating or playing video games, she's most likely showering her mini Australian shepherd with tons of love and treats.